I am happy and excited to share that our new film LANDSCAPES OF RESISTANCE will premiere within TIGER COMPETITION at the 50th International Film Festival Rotterdam -IFFR, 1 – 7 February 2021.
Million thanks to everyone who supported us on this long journey and to the most incredible and patient team without which this film would not be possible! Thank you for all the work and joy in creating new images, memories and hopefully also new HERSTORIES!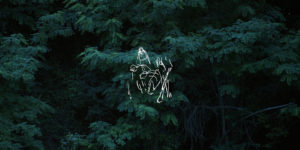 Landscapes of Resistance traces a journey through the memories of the communist and antifascist fighter Sonja (97), one of the first women Partisans in Serbia, who was also among the leaders of the Resistance movement at Auschwitz. As Sonja speaks, we travel through the landscapes of her revolutionary youth as they exist in the present time – Serbian forests and mountains and the muddy ground of Auschwitz – as well as her tiny Belgrade home where she lives with her husband and a cat. Since Sonja is a great storyteller, capable of telling about past events without relying on hindsight, she takes us directly into that peculiar atmosphere and mindset, which gave birth to antifascist resistance. We make her story travel through time towards the living bodies of the new generations, suggesting that it is always possible to think and practice resistance.
While traveling through the landscapes of Sonia's memory, we enter an archive of a world that is vanishing inevitably with its last actors, a story that must be told now or will disappear forever…
Director/writer: Marta Popivoda; Dramaturge/writer: Ana Vujanović; DoP: Ivan Marković; Editor: Jelena Maksimović; Sound: Jakov Munižaba; Producers: Marta Popivoda, Dragana Jovović, Jasmina Sijerčić